Monday 26th July 2021
Summer is certainly moving along at a pace!
What an exciting few weeks of sport we've enjoyed recently with Wimbledon, Euro 2020 and The Open Championship! Despite not quite bringing football home this year, the football gave many of us something to rally round and lift the spirits. And the World Cup is not too far off!
As restrictions in England are lifted, I'd like to take this opportunity to thank you once again for your support over the past few months. We will continue to focus on making our club as safe, welcoming and enjoyable as possible for members, guests and our team. Below is a reminder of how we're approaching the relaxing of restrictions.
Summer is well underway at the club, with lots of activities and events planned for members and their families to enjoy.
August is the time of the year where would normally carry out our annual course works - this month we will just be doing the Acorns and look at doing the Oaks in October.
It's great to have the Club Championships back and good luck to all participants.
Kind regards,
Nick Lawson, General Manager
Course Report
Weather and rainfall
A dry start to June was followed by large amounts of rain at the end of the month. This type of weather would normally bring disease, however with an early application of fungicide this has currently been avoided. The total for the month is 83mm which again is higher than average for the time of year.
Staff
The departure of William Richards is disappointing but a natural progression for a good young greenkeeper - he has been at Woodbury for 2.5 years. William was a key staff member during the lockdown periods and also represented Woodbury in the Palert Trophy, winning his final match with Pete Lawrence last weekend against Bigbury. William is heading across the borders to Lyme Regis GC. A replacement has been found and will be starting with us in the next week or so.
Greens Renovations
The Acorns renovation will be taking place the week commencing the 9th August with course closure on the Monday and individual hole closures throughout the week depending on the weather.
Rough
This will remain in place at least until after Club Championships at the end of July, and even to cut it down then is a little early so it will be taking place in sections. We have been seeing some lovely orchids in certain areas of rough.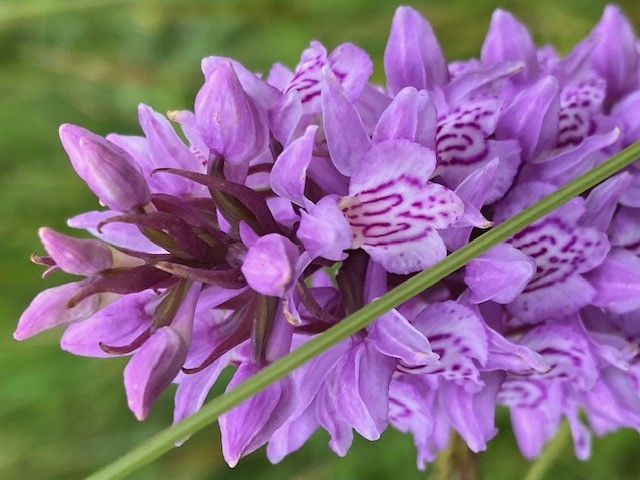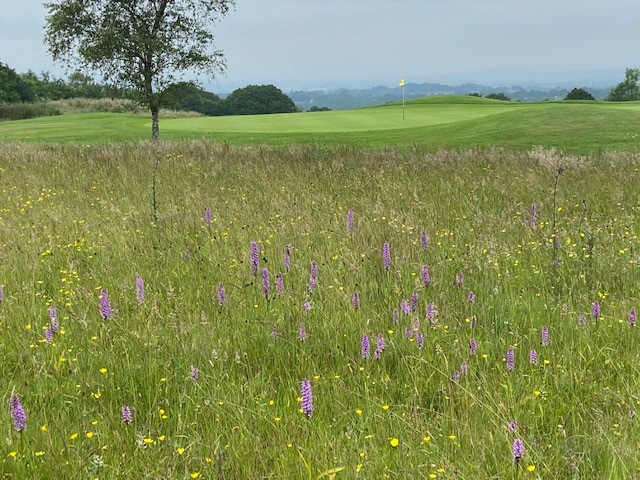 Competition News
It seems a while ago now, but June was a very busy month for competitions with several of our majors being played. Here's a reminder of the results.
Sunday 6th June: Individual Stableford
Daniel Williams scored a very credible 43 pts narrowly pushing Mike Delahaye in to 2nd spot with 42 pts. Jane Chandler set a very impressive 43pts to win by 8 pts from an in form Hilary Richardson, 35 pts.
Saturday 12th June: Netherton Trophy
Josh Boulton led the way but unfortunately did not have enough qualifying competitions to take the title with his 67. Duncan Ratley therefore took the win with his 71beating Pete Lawrence on countback. Flossy Voaden took the ladies competition with her 70, narrowly beating Paula Lee into 2nd place with her 73.
Saturday 19th June: Mitie Cup
Chris Gore took the honours on this one with his 40 pts from Neil Skinner and Richard Jenner who scored 39 pts. The same two competitors led the challenge for the Mitie Cup, with Flossy Voaden beating Paula Lee on countback after both recorded 38 pts.
Saturday 26th June: Captains Day
The Captains put on a magnificent Day for the members with Nearest the Pin prizes on every hole, sponsored on the whole by past Captains and business associates of the Captains. The BBQ on the 10th tee was as ever a welcome interlude for most competitors.
Once again St Austell Brewery assisted our Captains with a very generous supply of beverages. Joe Hibberd worked his magic with the marquee and some sensational burgers, their combined efforts raised another amazing total for their charity, so Devon Air Ambulance will be benefitting from the £926.15 raised.
Upcoming July competitions
With several July competitions already under our belts, Saturday 31st July and Sunday 1st August will see our Club Championships take place - possibly the most important club competition of the year. Who will be our Men's and Ladies' Champions in 2021?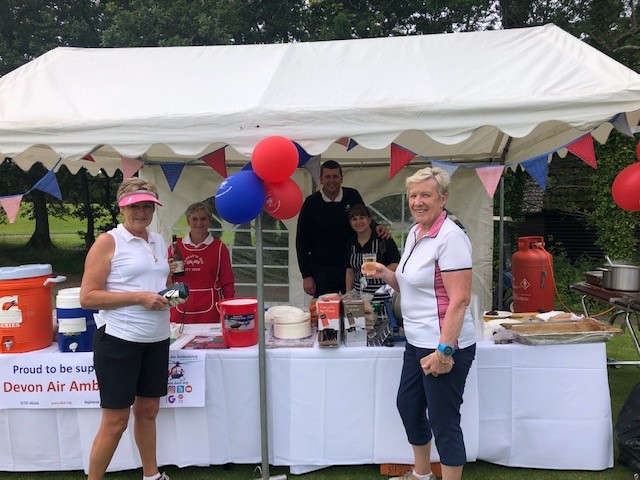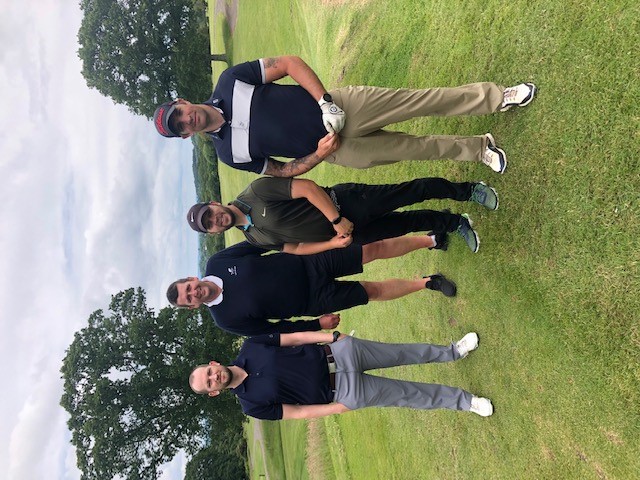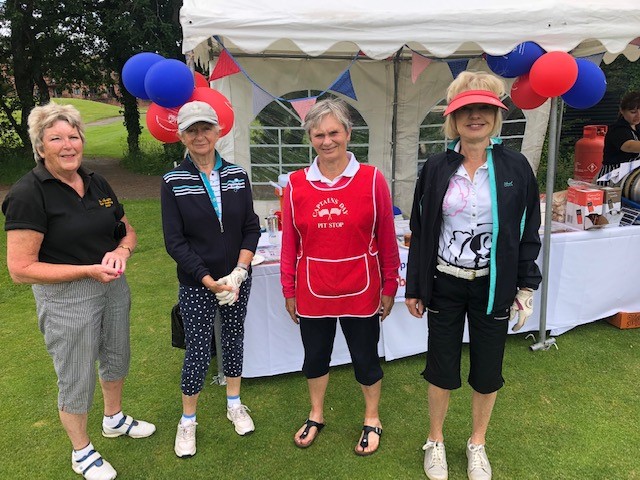 Pro Shop News
In the Pro Shop we are seeing many members using their Club Card to great effect, with some very beneficial savings. For those members not quite at the races with remembering their card, just remember the savings that you can make - 10% off retail, 20% off Members' guest fees and trolley/buggy hire.
We still have some space on the fantastic offer when you buy a dozen of our premier Titleist Golf Balls where one lucky winner will win this amazing golf bag.
To be eligible you must purchase one dozen balls from the following range, Titleist Pro V1, Pro V1X, AVX, Tour Speed and Tour Soft. Remember you have to be in it to win it - good luck!
Connor at The Open
As The Essex's resident golf pro, Connor Wordsall recently got to experience a dream come true for golfers worldwide - to play in The Open at Royal St. George's. We caught up about his experience and how it all started.
A member at The Essex by The Club Company since he was only 2 years old, at the age of 13 Connor started picking up a golf club and has never looked back. He has won the Club Championship on multiple occasions, before managing to turn pro in his early 20's.
After qualifying, Connor played his practice rounds with some of the world's top players, including Louis Oosthuizen, Bryson DeChambeau, and Justin Johnson to name a few. He spent many hours at the practice range alongside Brooks Koepka and Rory McIlroy, and had some great memories of one of these players shanking it into a scoreboard!
His two rounds had some incredible shots in them, including nearly bagging a hole in one on the 16th in front of a big crowd. His televised birdie chip in on the Friday was another great shot in front of a big audience.
This experience has opened doors for him to play in some challenging golf events overseas this year, and his next trip is off to Denmark to compete against some of the best.
Good luck Connor - we're rooting for you!