Monday 26th July 2021
What an exciting few weeks of sport we've enjoyed recently with Wimbledon, Euro 2020 and The Open Championship! Despite not quite bringing football home this year, the football gave many of us something to rally round and lift the spirits. And the World Cup is not too far off!
As restrictions in England are lifted, I'd like to take this opportunity to thank you once again for your support over the past few months. We will continue to focus on making our club as safe, welcoming and enjoyable as possible for members, guests and our team. Below is a reminder of how we're approaching the relaxing of restrictions.
Summer is well underway at the club, with lots of activities and events planned for members and their families to enjoy. Here's to a great summer ahead.
Kind regards,
Nick Lawson, General Manager
Team Wellness Update
I am delighted to introduce our new Senior Health & Fitness Receptionists, Jessica and Rachel. Many of you will know them well - they have both earned a nice promotion through their amazing work and commitment to your club. They are also both currently learning to become personal trainers so that they can work with our members upstairs!
Callum, who you will all know from leading our wellness team upstairs, has now taken on a broader role of managing the health and fitness team. Callum fully deserved this opportunity, but rest assured he isn't going anywhere from the gym floor and will continue to ensure you're hitting those daily targets!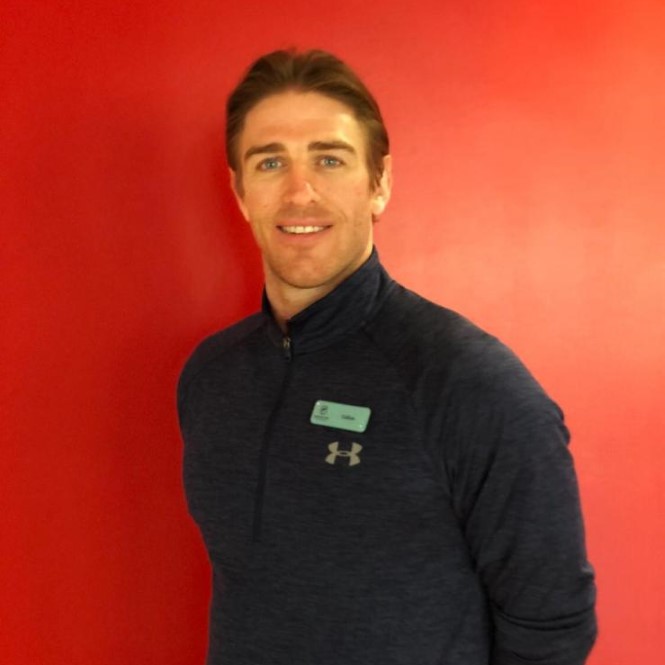 Give a big welcome to our newest member of the leisure reception team, Bill. Bill recently studied for his BSC (Hons) Sports Conditioning, Rehabilitation and massage in which he has graduated this year. He plays rugby for Topsham RFC.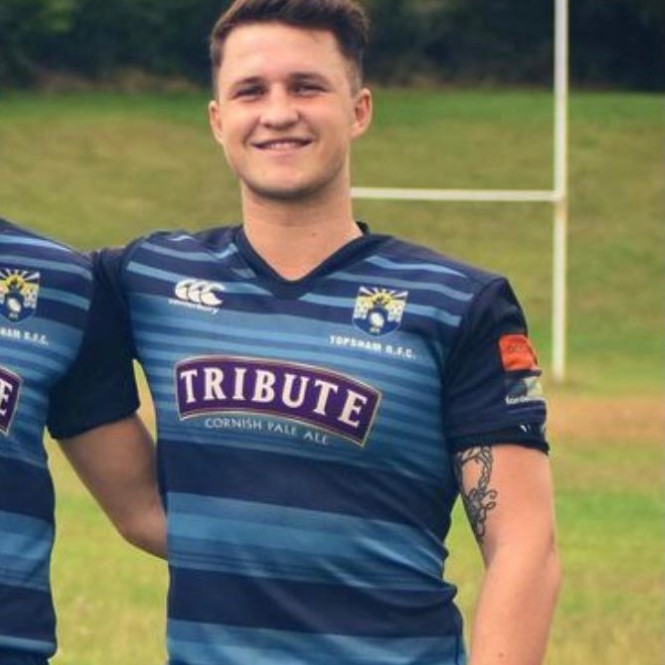 Group Exercise
From 19th July our Group Cycle bikes will be returning to their 'home'. We will be starting with classes of 10 and phasing more bikes back in due course.
We are at last out of the marquee and back inside with flashing lights, upbeat music and statistics on the big screen. I would like to say a big thank you to all the members who helped move equipment, and who worked hard through the changing climate in the marquee and made it so much fun. I loved every class I taught outside - Thank you.
We are increasing class numbers a little over the next few weeks, so if you are unable to attend a class please cancel yourself off in time for us to refill the space. Most members have been removing themselves from the list with only a couple of no shows; again, thank you! By the way, the new app should hopefully help.
We recently had a new Body Combat instructor join the team. He took on the challenge of the 9.30 Tuesday Body Combat class and is also happy to help with Body Pump when needed. Simon is a retired Policeman from London and has been teaching Les Mills classes around his shifts, so it's nice to have him back in Devon and at Woodbury.
Thank you all for embracing the temporary changes in instructors in certain classes due to following NHS Track and Trace. The team are happy to cover for each other through the next stage to keep everything running as normal.
Summer Personal Training Offer
With the weather improving and the country opening up, you may be wanting to both look and feel at your best for those social occasions! If you really want to switch up your gym routine and be pushed that little bit harder, try exercises that can only be done with one of our PTs. They'll maximise your time and get the results you're looking for. We're currently offering 7 x 1-hour sessions for the price of 6. Speak to a member of your wellness team to book your programme.
Just a note on Teen Gym, which will be taking place from 11:00 - 18:00 everyday throughout the summer holidays.
Crèche
We are super excited for the summer holidays in the crèche, and will be doing a different activity every day. Each week is themed - some we're most looking forward to are Disney, Science and Bake Off week. You are now able to book for the whole of the summer holidays so please book in via the crèche email to secure your space [email protected]
Children's summer timetables are now available so pop into the crèche to pick yours and see all of the exciting things we have got planned over summer. Look out for the free member hours we have got going on.
On 4th of August from 9am-11:30am we're very happy to be holding an open morning in the crèche where you can join us for play, make some arts and craft and meet The World of Country Life animals. Non-members are welcome to come in at a price of £5 so please feel free to invite some friends or family along. Tea, coffee and cakes will also be available.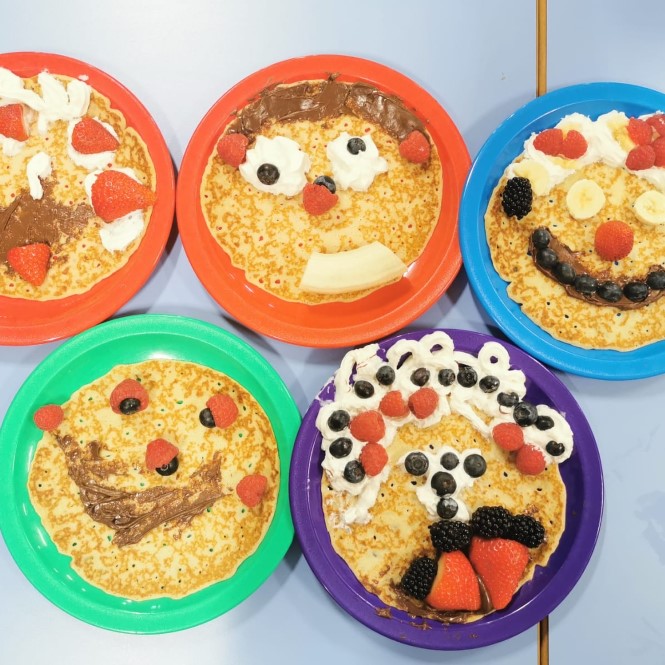 Health Club News

Decathlon Challenge
The Olympics is finally here, and to celebrate we've lined up a Decathalon Challenge to find the ultimate Club Company Olympian! Jump, row & throw your way to athletic success for a chance to win personal training sessions, Aura Spa vouchers and a stay & spa break at one of our hotels!
Get ready for 10 activities each with 3 different levels to suit everyone's abilities and levels of fitness. Take part, tally up points and collect your prize at the end – good luck!
Tennis tips
It was great to see Wimbledon back on our screens this year (and who doesn't love an excuse to eat strawberries and cream!?) If Djokavich or Barty's recent triumph inspired you to pick up a racket this summer, we've got some great tips for how to get started here.
Tennis ball massage techniques
Try applying these simple tennis ball massage techniques to any part of the body to rejuvenate and regenerate muscles affected by soft tissue imbalances. They can rehabilitate and restore soft tissue structures to a healthy condition, preparing the muscles for movement and aiding recovery. Find out more here.
Workout tips for busy people
We know life can get busy during the summer holidays, with workouts often getting pushed to the bottom of the list. But however pressed you are for time, there's always a way to squeeze in a quick 5 minutes – and something is always better than nothing. Here are some tips for staying on the workout wagon this holiday season.
Find your perfect time to workout
The best time to get active is the time that you can manage! That said, some people find they are naturally an early bird, night owl or anything in between, and perform better at certain times of day. But don't panic - if you're an early bird but missed a morning session, coming to the gym at another time of day will be better than not coming at all.
Plan, plan, plan
Plan your week or day ahead so you know exactly when you are going to train. If it's in your diary as an appointment, you're more likely to stick with it. Have a 'Plan B' in place just in case things don't go according to plan (ie: if you oversleep by 15 minutes and can't fit in your usual hour's workout, have a 40-minute version waiting in the wings).
Rope in a friend
Working out with a friend or family member can help you to stay accountable, as you may let them down if you fail to attend a session. It's also great fun to train with others and can be incredible motivator to keep going.
Try this short workout at home
Can't make it to the club? No problem! Try this short but effective home workout with zero equipment required, for when life gets in the way of your best intentions.
Warm up: 10 squats, 10 lunges, 30" jog on spot, 30" butt kick on spot, 10 push ups, 20 mountain climbers, 10 Burpees
Main set:
15 Chest to floor Burpees
15 Squat jumps
15 Push ups
15 Jump lunges (L/R)
15 Plank with row
15 Sit ups
Repeat 3-5 times
So plan ahead, stay consistent, train smart and smash those fitness goals this summer!