Thursday 11th November 2021
We certainly said goodbye to October in style with our amazing fireworks display! It was watched by approximately 700 people who all enjoyed a spectacular show put on by our fireworks partner, Sonic. It was fantastic to see so many members as well as those from the local community, not to mention the children enjoying themselves with face painting and a jump around on the bouncy castle!
We're excited to announce the replacement of the old jacuzzi for a new hydro pool in early December and will communicate closer to the time when we expect this to be completed.
The team are putting on an 'end of year' festive fitness show on 25th November in the Greg Norman suite. There are back-to-back dance classes, fizz and food with our instructors and team, so please sign up at the health reception for what promises to be a very special event.
Pulse Bar, Cafe and Bistro
I am delighted to announce that the Pulse Bar is now opening from 8:00am daily, serving breakfast, light snacks, coffee, smoothies, lunch and dinner. Our Clubhouse has now reverted to the winter opening hours of 7:30am to 5:00pm daily.
Festive events
As we draw closer to the festive season, we have a great number of events on offer from lunches and dinners right through to our spectacular New Year's Eve dinner and dance. With a live band and a bagpiper to see us into 2022, it's sure to be a wonderful and memorable evening. We hope to see you here!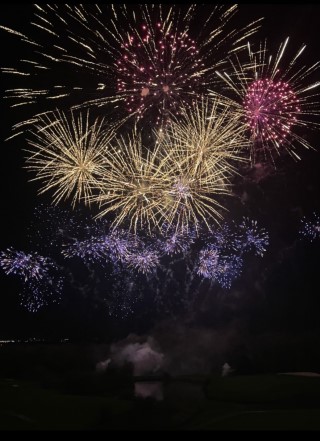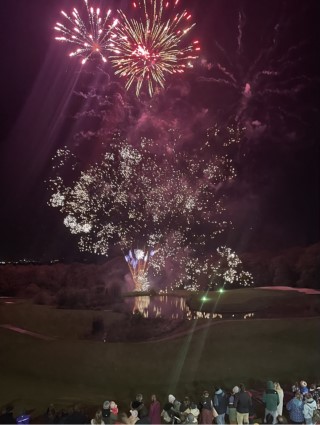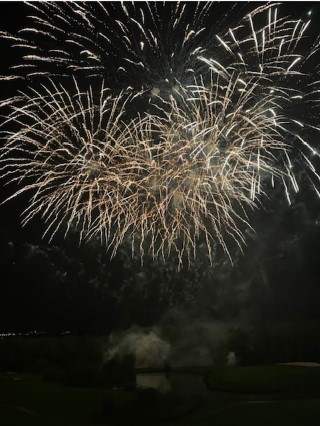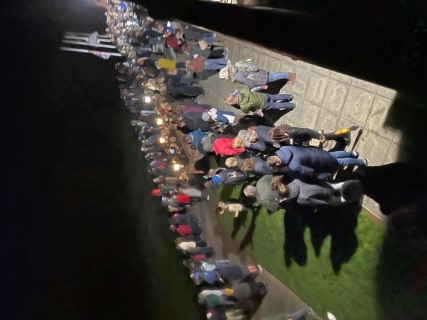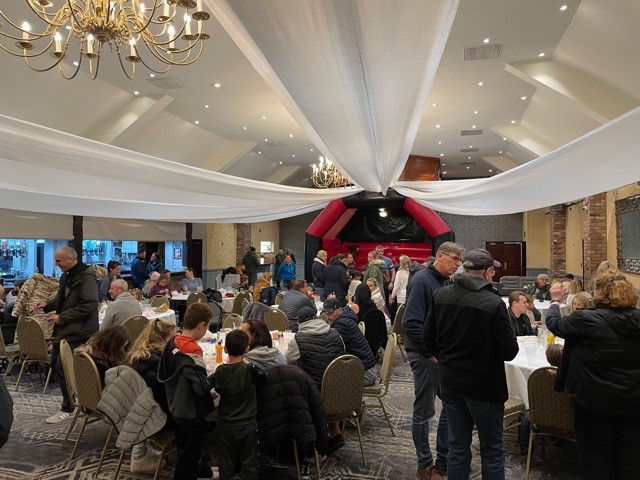 Brand New Classes for your diary
STRICTLY DANCE - Tuesdays 18:15
Come along to this fun dance class with Jess and learn to dance like the stars of 'Strictly!' Have a laugh whilst improving your fitness levels! No partner required.
Member of the Month
Congratulations to David who won member of the month in October. His dedication, hard work and enthusiasm is an inspiration to others and has really uplifted the club.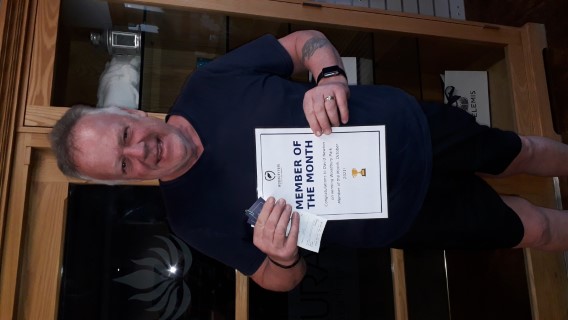 Halloween Classes
Thanks to all of the members (young and old!) who got involved with Halloween this year and dressed up for some of our classes!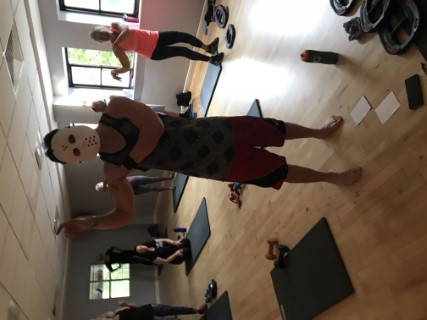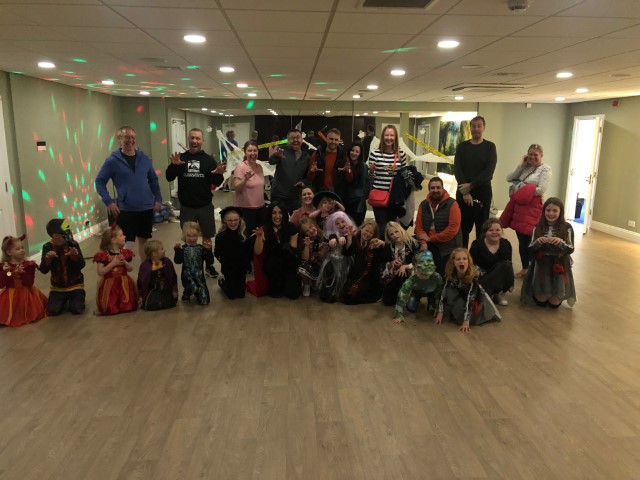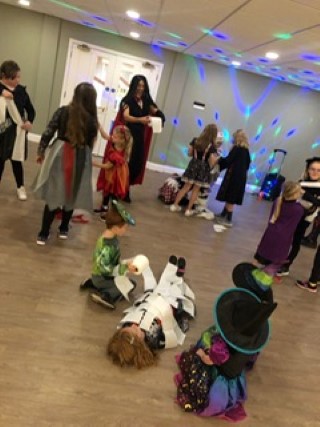 Prepare for the parties!
It's nearly party season! Look and feel your best by booking in with one of our amazing Personal Trainers who will whip you into shape for all those festive celebrations.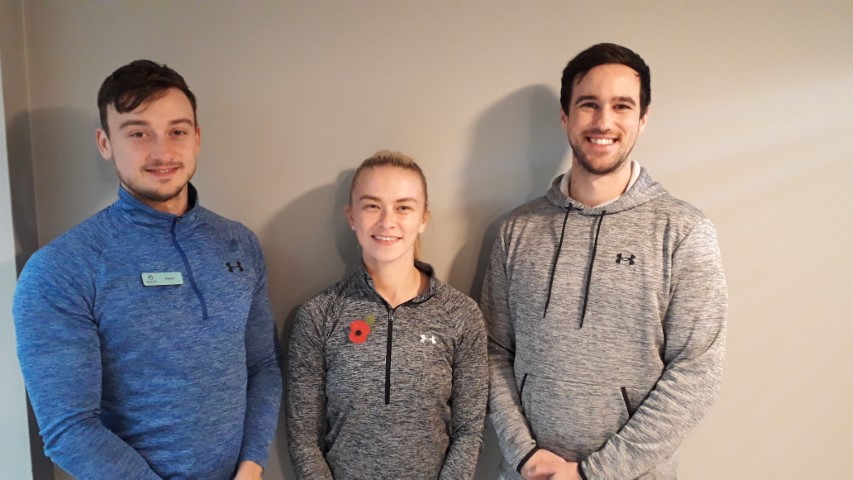 Swimming lessons
Dive into next term! We are pleased to announce we have additional Thursday swimming lessons which will take place from 16:-00 - 18:00.
Crèche
With the spooky season upon us the children took part in lots of Halloween-themed activities recently, including peek-a-boo ghosts and scary skeletons. The children loved helping us make lots of new creepy Halloween decorations to hang up in the Crèche. Pumpkin carving was a favourite, and we had a very busy day on Friday cutting lots of spooky faces into our pumpkins. We always have lots of fun in Creche so be sure to stop by during holidays or term time.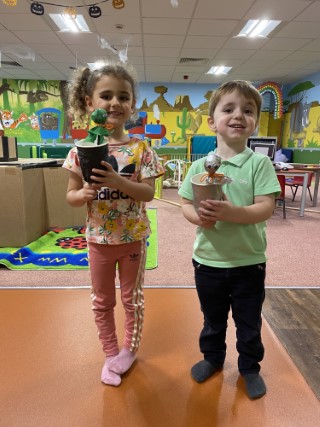 Winter skin tips from Aura Spa
Winter can be harsh on the skin. Frosty conditions, central heating and a lack of sunshine can all play their part in leaving skin dehydrated, dull and lacklustre. Don't get us wrong, we love cosy nights in and the festive spirit that this season brings; we just don't like what it does to our skin. Who's ever rejoiced in the fact they've gone from sun-kissed to sallow in a matter of weeks? Luckily though, there are ways that you can banish dullness, dryness and breakouts over winter; all it takes is a little expert knowledge and everyday TLC. Read these steps that can help your skin brave the harsh weather so you can put your best face forward this winter.
Eat well
As Christmas approaches, it's easy to get into some pretty bad habits food-wise. And whilst those mid-November mince pies taste good, sadly they're not doing much for your winter skin (or hair!). The connection between gut and skin health is well-documented, though it's easy to forget when faced with festive treats. Tackle dry skin by increasing your daily intake of healthy fats; walnuts, avocados and olive oil are good sources. Remember to get your 5 a day throughout winter too; it's the perfect time to stock up on seasonal veggies and fruit.
Stay hydrated throughout the day
Central heating and cold weather is a perfect recipe for dry and dull skin, so make sure you're doing everything you can to stay hydrated throughout the day. Water plumps the skin, encourages collagen production and flushes toxins (including acne-causing ones) from our bodies. The NHS recommends drinking between 6-8 cups of fluid per day. Green tea can be a great alternative to water and contains less caffeine than a cup of coffee, with the added bonus of its antioxidant effects.
Jump in the bath
Bath oils can be incredibly nourishing for dry winter skin, as well as relaxing muscles and reducing stress. What better excuse to fill up the tub and enjoy the full spa experience without leaving the house?
Look after your hands
It's important not to neglect your hands during the winter, which can easily become sore and chapped during this period. A moisturising soap can help with the drying effect of regular hand washing, or try applying a rich layer of hand cream under cotton gloves at night – after a few nights, this can heal the skin barrier with fantastic results.
Keep on top of your skincare routine
Continue to cleanse twice a day; not only does it help to remove impurities such as dirt and excess oil – but it also hydrates and prepares the skin for moisturisers, serums and masks. When it comes to toning, avoid using alcohol-containing products, as these will dry your skin out further. Continue to moisturise twice daily too; if you're finding that it's less effective as the cold weather creeps in, massage your moisturiser into your skin more thoroughly (for 30 seconds) to maximise its effects.
We love: Elemis Pro-collagen Cleansing Balm. A softening cream that melts on contact with this skin, this Cleansing Balm gives you a deep, nourishing and cleansing action that will leave the skin soft and supple.
Don't forget to exfoliate
When your skin feels dry, it's normal to tackle this with a rich moisturising treatment. But if you're not exfoliating too, you're likely to break out. Make sure you're gently exfoliating the skin with a mild scrub (we recommend that you do this 2-3 times a week) to get rid of any build-up of dead skin cells, which can clog your pores and cause blemishes.
We love: Elemis Papaya Enzyme Peel. The natural exfoliating fruit enzyme action of Papaya and Pineapple will smooth, brighten and clarify your complexion.
Remember the SPF
The sun might be nowhere to be seen, but that's no reason to ditch your daily SPF. While winter has less UVB rays, levels of UVA are still high enough to age your skin prematurely. Apply an SPF product before applying your moisturiser or foundation or look out for moisturisers that contain inbuilt SPF protection.
We love: Elemis Daily Defence Shield SPF30. A lightweight sunscreen that acts as the perfect makeup base. Enriched with conditioning Coconut and Jojoba Oils, the sun cream provides broad-spectrum protection against UV rays, visible light, pollution and even damage caused by computer screens.
Regular Facials
Getting facials throughout the winter will help to maintain your skin's summertime glow. We recommend that you book a facial treatment every 4-6 weeks since this is how long it takes you to complete one full skin cycle. Over summer, you can get away with fewer treatments (depending on your skin type); come winter, you'll benefit from monthly facials to tackle dullness and keep skin hydrated.
We love: Elemis Superfood Pro Radiance Facial 60 minutes £60. A nutritional boost, rich in superfoods and essential minerals designed to pack stressed, dull skin with energising, detoxifying actives. Clinically proven to leave skin plumper, radiant and lit up with good health.
Don't forget - as a member you receive a 10% discount on all treatments and retail products in Aura Spa. We stock a wide range of Elemis skincare products and Christmas gift boxes, so you can be sure they find the perfect gift for your loved one this year.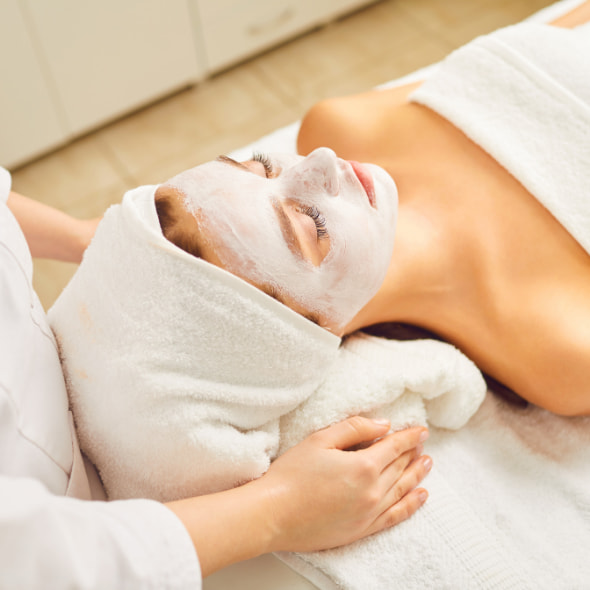 Top tips for staying fit & healthy over Christmas
While Christmas can be a time for indulgence and celebration, many of us worry about losing some of the health and fitness gains we've made over autumn. With the lack of routine, social occasions and abundance of delicious food and drink on offer, it can be all too easy to put aside your good intentions.
While relaxing and taking a step back over the festive break is completely normal (and deserved!), we've listed a few tips below for those of you who don't want to completely abandon your fitness routine.
Set yourself a schedule
It might look different from your regular workout schedule, but if you've carved out time in advance to exercise, you're far more likely to do it. Many people find exercising first thing in the morning means it's out of the way before social commitments (or a delicious roast dinner) can derail your best-laid plans.
Plan ahead
If you're staying away from home over Christmas, prepare in advance. Are there any running routes you can try in the local area? Is there a quiet space to do some yoga? Feeling prepared before you arrive can help you to visualise yourself doing the activity, and means you're more likely to make time for it once you're there.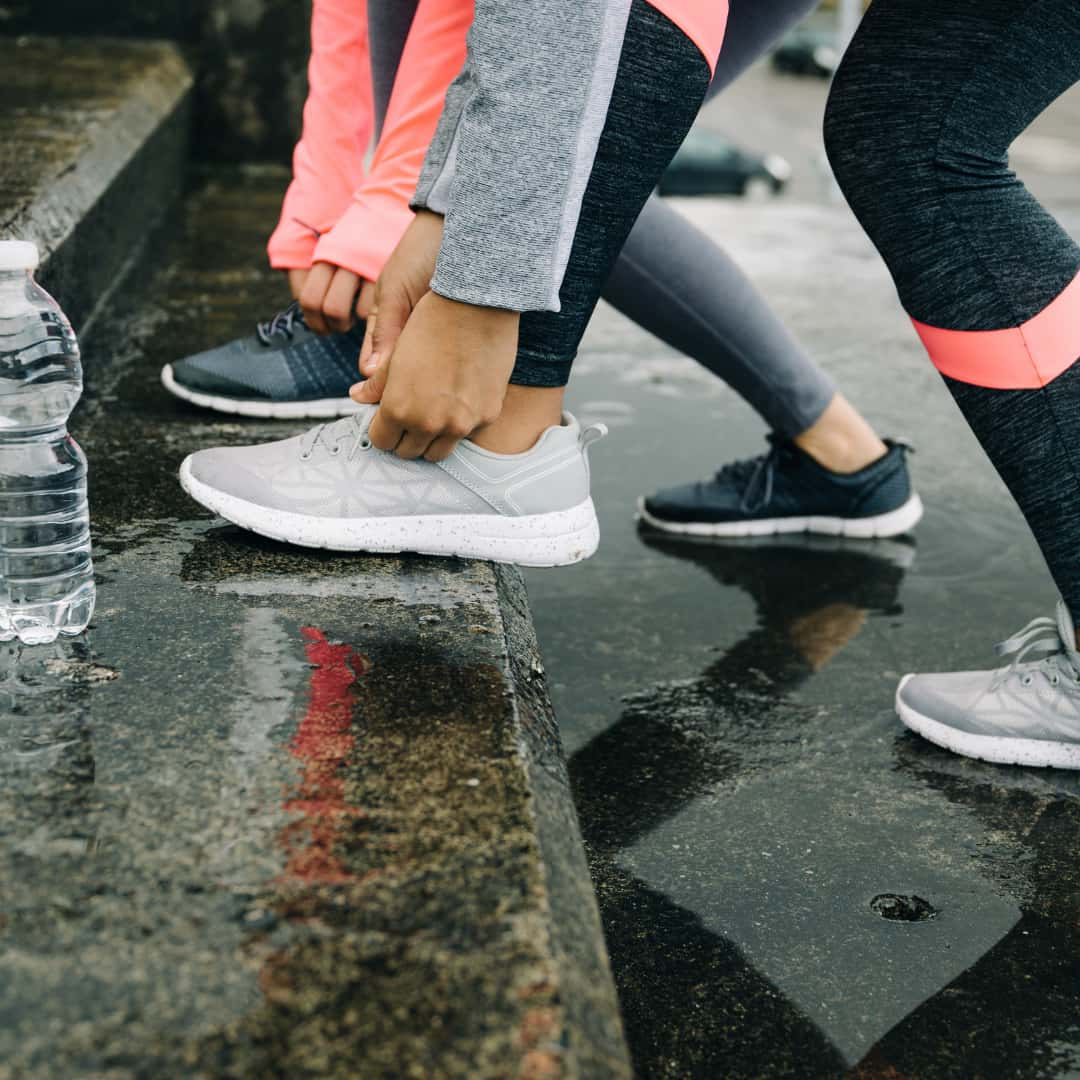 Keep it social
There are so many people to see over Christmas that it can feel like there's no time to prioritise exercise. But why not do both? Rope in friends and family for a crisp winter walk after lunch, a morning jog or a quick online yoga class – exercising is a great way to catch up with friends and can be a valuable bonding experience as well.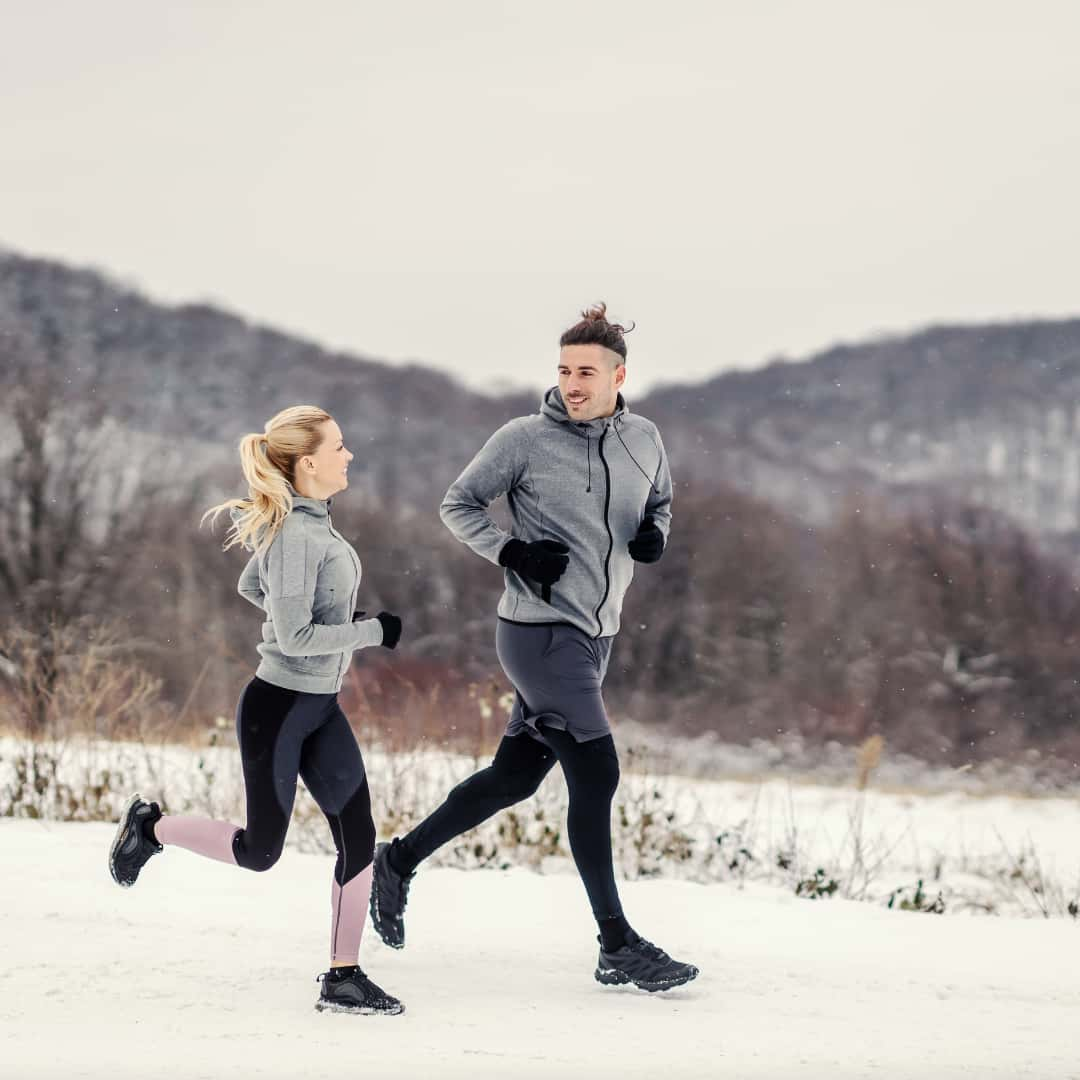 Set yourself some limits
It can be difficult to resist temptation with so many amazing dishes and snacks available at this time of year, but you can set yourself some boundaries so as not to overdo it. For example, you could choose to give yourself a break and indulge freely only on official holiday days, to minimise any impact on your overall health and fitness plan.
Think about your goals next year
Simply visualising the goals you want to achieve in 2022 can help you stay motivated at the end of the year. Whether it's losing a few pounds, competing in your first triathlon or simply finishing a 5K, keep your fittest, healthiest future self in mind this Christmas and you might just thank yourself come January.
Short on time? Here are three quick workouts you can do anywhere with no equipment