Friday 24th September 2021
While the summer may be behind us, as we head further into autumn and the mild weather continues there's a wonderful feeling of optimism in the air. It brings me great happiness to see your smiling faces again after so many months behind screens and masks.
I hope you've enjoyed a wonderful summer of golf and had the chance to catch up with friends and team members. There's still a lot of exciting events and competitions planned for our autumn golfing calendar.
As we move into autumn I can't believe it is the time of year to be honouring all our competition winners at the annual presentation evening at the end of October. It has been 2 years since the last one and it will be great to welcome many members to this year's event.
We are delighted to read about our member, Josh Hill, in Global Golf Post - fine progress that has earned him a call up into the England Golf setup - good luck! Gary Milne our Golf Pro praises Josh for his great work ethic and believes he has a great future after working with him as part of the Devon under 18 team. Read the article here.
I would like to take the opportunity to introduce Conor to you as our new Food & Beverage Manager. Conor has considerable experience in food & beverage management and has relocated from Scotland.
Kind regards,
Nick Lawson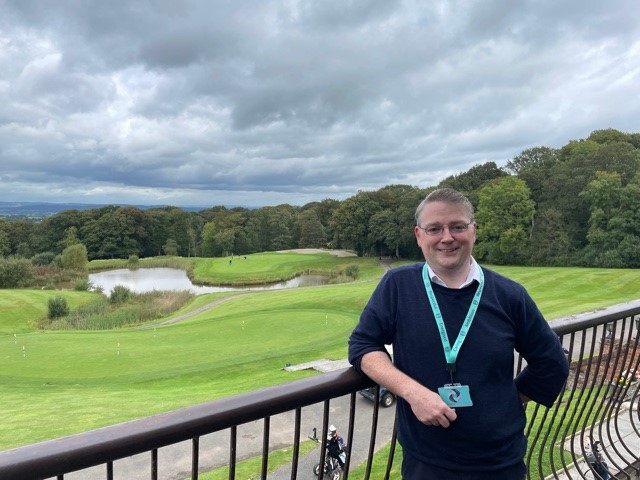 Golf News
The new golfing boom is obviously continuing with the course being incredibly busy with member usage up on 2019 by an amazing 34%. So the weather and the amazing condition of the course is bringing everyone out to play. Traditionally August is an interesting month for golf for renovations. However, we took the decision to postpone to the Autumn to allow everyone to continue playing with our Oaks Course in fantastic condition.
This has possibly helped our players that have been performing in the three prestigious Devon County knock out competitions this year, The Palairet Trophy, The Parker Trophy and the Basil Steer Junior Trophy.
The Palairet Memorial Trophy: A handicap knockout
A series of wins saw our Palairet team get through to Round 4 with victories over Bigbury and Churston, again a good contest was held in the 4 th round match with Saunton with the result going in favour of Saunton. Again well done to the whole squad!
The Parker Trophy: A Scratch Foursomes knockout
We have had a successful run this year starting with a win over Sidmouth in Round 1, a win over Staddon Heights in Round 2 followed by a win over Tavistock in the quarter final.
So we have reached the Finals Day for the first time in many years, where our team took on the challenge of Torquay in the semi final. Sadly we suffered a defeat and did not make the final, but never the less an amazing effort from the Parker Trophy team.
The Basil Steer Junior Trophy
This is the first time for many years we have managed to field a Junior team in this knockout ad the boys did amazingly, winning against Honiton2-1 in Round 1, Thurlestone 3-0 in Round 2, Dainton Park 2-1 in the semi-final, where Harrison and Jack had to play sudden death when their matches were all square after 18 and they both won to play Portmore juniors in the Final at Bovey Castle Golf Club.
The team were outstanding but came up against a strong team on the day. The Portmore team handicaps were 4.7, 6.1 and 24.0 against our team of 14.5,15.2 and 22.8. So we were losing finalists on this occasion, but watch these guys next year!
The squad was made up of Joe Farmer, Jack Thorpe, Lucas Bennet, Alex Stayner, Harrison Drinkell and Oscar Lewis. A fantastic effort, boys - you should be proud of yourselves!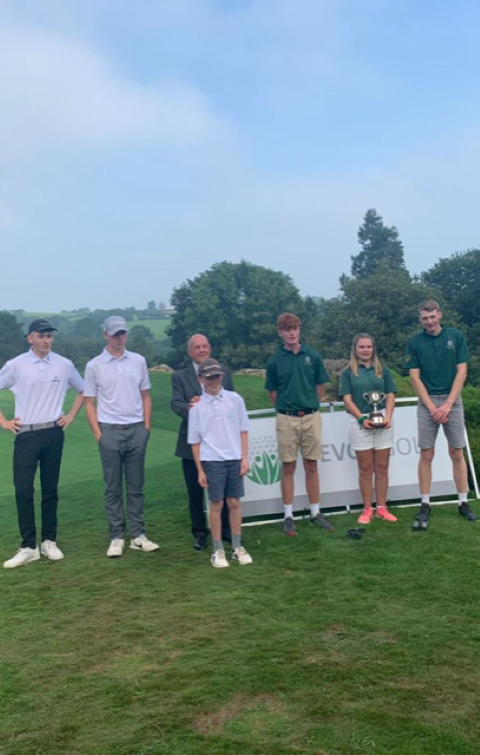 Competition News
Club Championships: Saturday 31st July and Sunday 1st August
The premier event of the season with scratch and handicap winners.
The Nigel Mansell Scratch Medal winners were Kate Blake for the Ladies and Ben Sandry for the men - congratulations champs, with the runners up Ellen Norton and Mike Searle.
The Birchmore Cup Handicap winners were Helen Nattrass for the ladies and Jason Date Chong for the men, again congratulations champs, with the runners up Linda Holdway and John Greenslade.
Individual Stableford: Saturday 7th August
Alex Freer led the way here with a brilliant 41 points just beating Julian Phillips and Robert Lampkin into 2 nd and 3rd with their 40 points.
Hilary Richardson won the ladies narrowly beating Wendy Taylor in a card play off
Individual Stableford: Saturday 14th August
Simon Challis 1st, Phil Sims 2nd, Ian Darvelle 3rd and Kieran Heywood 4th - all scored 40 points on the day with a card play-off deciding the placings.
Barbara Ross Miller won the ladies competition with 36 points just beating Jane Cross who had 33 points
Hawkins Trophy: Saturday 21st August: Our last Major competition
Jake Couch won this major with a magnificent 40 points playing off a 2 handicap narrowly beating Garry Batten in to 2 nd place with his 39 points.
The ladies winner was Bridie Higgs who beat Sandra Pritchard into 2 nd spot on a card play off.
Sunday 29th August: Individual Medal & OOM Rd5
Rory Haddow won this medal competition with a fantastic 65 of his 9 handicap beating Chris Theodorou 67 off 12 and Mike Searle who carded a brilliant 65 with his +2 handicap, net 67
The ladies competition saw Mickie Ward return to the winners circle narrowly pushing Kate Blake into 2 nd place.
All in all some amazing golf being played, well done to all those mentioned above and of course all of those players who played but did not get a mention above, well done to you all!
And so we move into September and October where we look forward to our amazing Awards Presentation Night on Friday 22 nd October, the Golf Members AGM on Monday 25th October and The Captains Drive in and Luncheon on Sunday 31st October - more news will be available soon.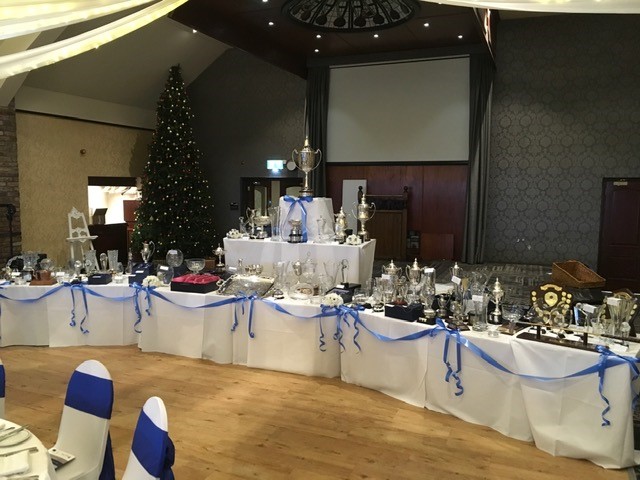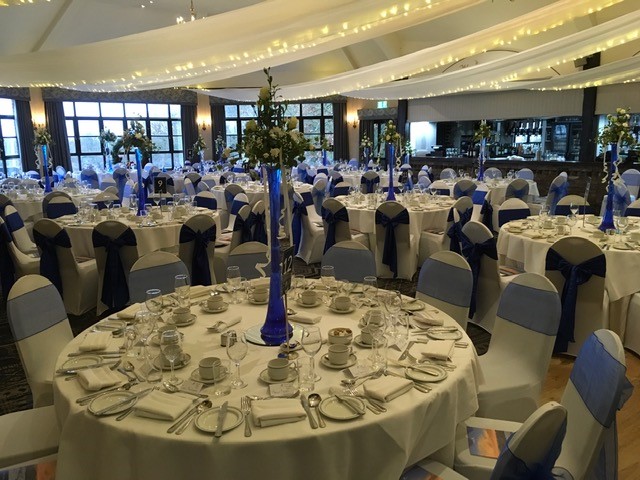 Course Report
May, June and July saw 3 of the wettest summer months at Woodbury ever, but have gladly been followed by a dry month which has been particularly pleasing. Grass growth has been ongoing throughout this spell pushing cutting regimes to the limit, with limited staffing.
With renovations postponed on the Oaks we took the opportunity to carry out early renovations on the Acorns greens. The work consisted of scarifying to 10mm depth, a deep solid tine to 8-10 inches, followed by hollow coring and 30 tons of sand, as well as seeding and fertilising to aid recovery.
Renovations to the Oaks greens will take place on the week commencing October 18 th, as usual this will be weather dependent.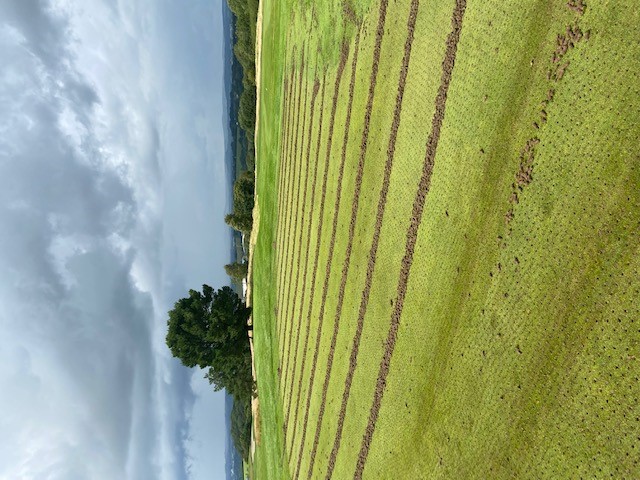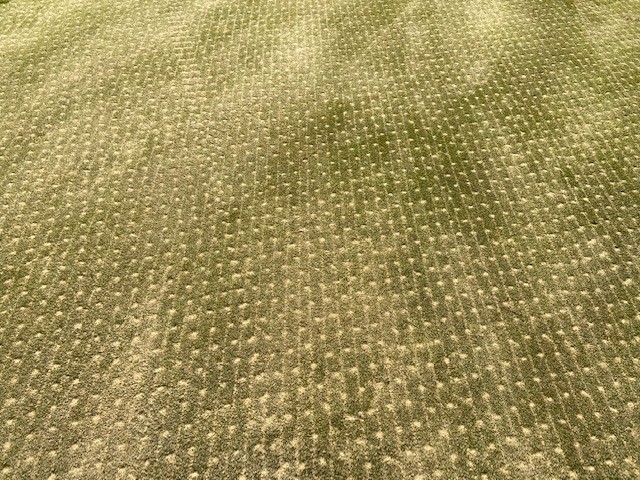 Ryder Cup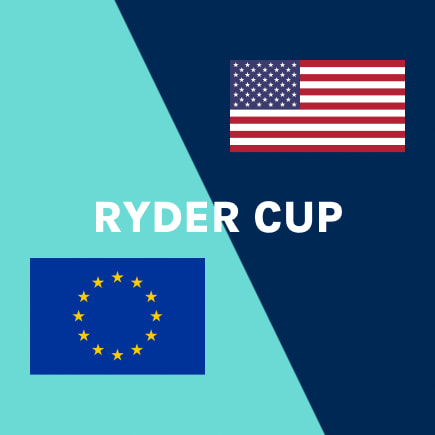 The 43 rd Ryder Cup is upon us! The captains have made their wild card picks and Europe look to win on away soil for the first time since 'The Miracle at Medinah."
Taking place from 24th – 26 th September, the biennial men's golf competition takes place on the rugged links-style Whistling Straits course sculpted along two miles of Lake Michigan shoreline.
Each of the first two days includes one four ball session and one foursomes session. The final day is reserved for 12 singles matches.
Europe need 14.5 points to win the trophy, with the odds and the crowds against them. They need to show the spirt of the European ladies Solheim Cup team who recently won on American soil. To stay up to date with all the latest news visit https://www.rydercup.com/