Friday 24th September 2021
While the summer may be behind us, as we head further into autumn and the mild weather continues there's a wonderful feeling of optimism in the air. It brings me great happiness to see your smiling faces again after so many months behind screens and masks. If you're looking to get back into a healthy routine this autumn, there's no time like the present. We've listed a few reasons why September is our favourite month to get active and make some lifestyle changes, plus a few healthy recipe ideas should you need inspiration in the kitchen.
As we move into autumn we are excited to see more members returning to the club and getting back to 'normal' while we welcome new members alongside them.
Our Senior Leisure Receptionist, Rachel, is running the London Marathon this October for Mind, the mental health charity in memory of her uncle. She is halfway to her target so any donations would be much appreciated using the link below. There will also be a donation box in the leisure reception so please dig deep and support her where you can! Thank you!
I would also like to take the opportunity to introduce Conor to you as our new Food & Beverage Manager. Conor has considerable experience in food & beverage management and has relocated to Exmouth from Scotland.
Kind regards,
Nick Lawson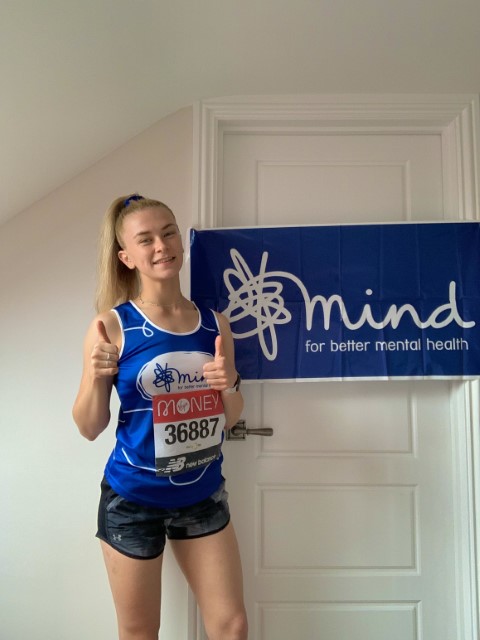 New arrivals
Tom Buckley recently joined our wellness team and has been in the fitness industry for over 10 years.
Before joining us, he was assisting members at a leisure centre. Coaching is one of Tom's main backgrounds including outdoor sports and Basketball - also one of his biggest hobbies.
As well as working at a leisure centre Tom has worked closely with a weight loss retreat and taught many classes such as spinning, body tone, aqua, circuits and many more. He's a level 3 personal trainer and has spaces available to train clients one to one.
Tom looks forward to meeting you in the coming weeks.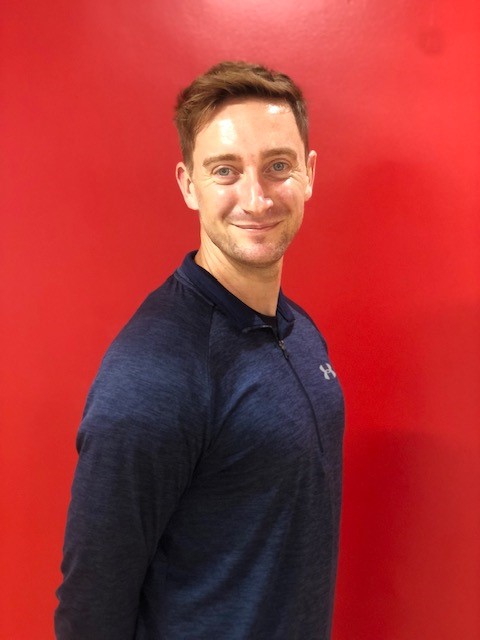 Pre-school swimming lessons
We have now added pre-school swimming lessons to our timetable. These classes run on Wednesdays from 9:45 - 11:15 in 30-minute slots. These can be booked through the leisure reception team, though spaces are limited.
Member of the month
Congratulations to our Member of the Month for August 2021, Dorothy! Dorothy has been very committed to the gym and has been smashing her 1-1 gym sessions with both Kieran and Callum. Well done Dorothy, keep up the good work!
Under Armour retail
We have a wide range of new Under Armour clothing and accessories in the Leisure reception. Don't forget to use your membership card for 10% all of our products.
Kids classes
We have added new kids' classes throughout September term time.
TUESDAY Kids Fit (ages 5 - 11) 17:00
WEDNESDAY Teen Dance (ages 11 - 15) 17:00
SATURDAY Kids Combat (ages 5 - 11) 10:00 - 10:45
SUNDAY Teen Combat (Age 11 - 15) 10:00 - 10:45 & Street Dance (ages 5 - 11) 11:30 - 12:15
New classes
We have added new exercise classes to our timetable for September. This also includes some extra spinning classes now that Group Cycle is back in the Spin Studio!
Monday
Extra Pilates at 10.30 in studio 3/ Nightingale with Eleanor
At 5pm we have Anita taking Functional Circuits and doubled up on the Group Cycle 6.15pm with Anita and 7pm with Nat
Tuesday
Early morning Group Cycle at 7am with Danny
Evening Zumba at 6.15pm with Connie
Wednesday
Veronika is taking back-to-back Pilates 11.35 and 12.35
At 1pm we have Tai-Chi with Sam
Later on, Clair B is doubling up her evening Group Cycle classes
A later Pump class with Simon at 7.15pm
Thursday
We have extra Group Cycle classes: 7am with Danny and 5.30pm and 6.30pm with Anita
Friday
We have 10.30 Pump with Connie
Sunday
10.30 Hula HOOP workout with Candice; this new class is amazing for core and cardio
In other news, we have a few new faces in the Instructor Team and some oldies coming back. But, most importantly, I'd like to offer a huge congratulations to Mr and Mrs Dowling who are newly married. Danny is an instructor at Woodbury and Connie is one of our members who attends many classes a week. Many of us have followed this romantic story over the years in the classes at Woodbury. All the best for the future, Mr and Mrs Dowling!
Crèche news
It's been a busy summer holidays for the crèche. We had lots of fun from parties to an exciting open morning with games and craft and new toys. We also had our daily activities from slime making and rocket building to decorating cupcakes and aboriginal art paintings. Thank you for all that joined in on our fun this summer and don't worry we already have our spooky October half term planned for you.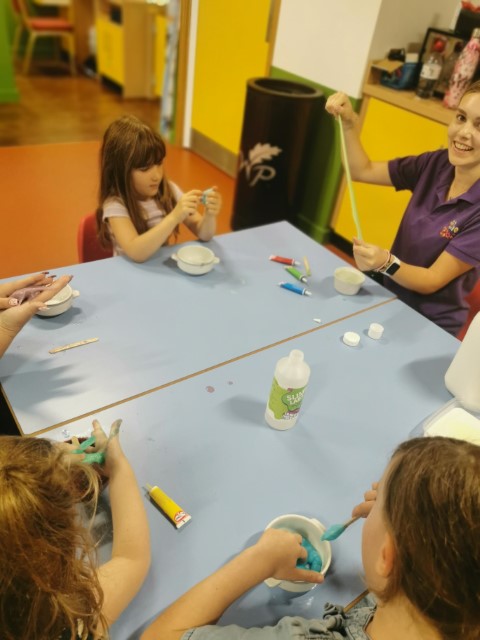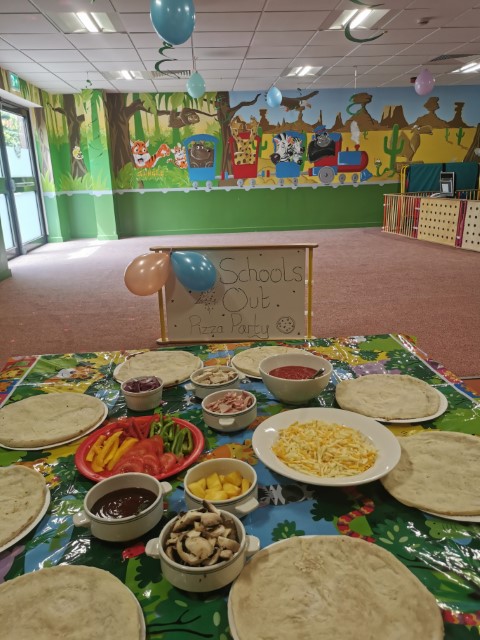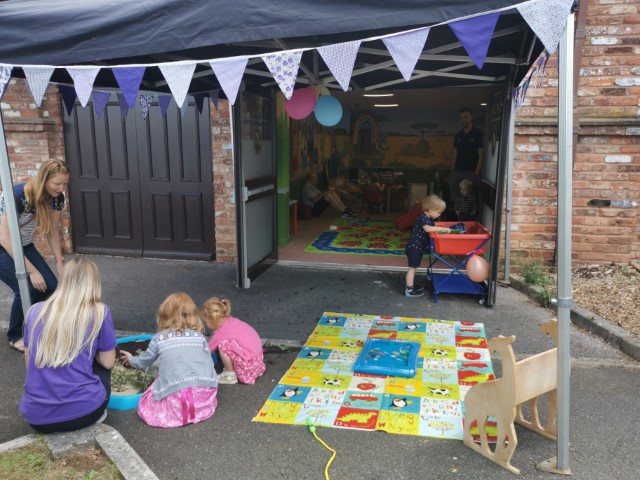 A fresh start for your fitness
As we get back into a routine with work and school, many of us are looking to reboot a healthier lifestyle following a long summer of BBQs, holidays and summer celebrations.
Whether it's overhauling your diet, getting more sleep or restarting a lapsed exercise programme, September and October are great months to review your lifestyle and ensure your goals are still relevant and achievable.
Here's 5 reasons to make some changes this month:
The weather is still warm and the evenings are light
September usually still offers a good amount of sunny weather and daylight hours which helps you to feel energised – so there's no excuse not to lace up those running shoes or head to that early gym session!
You can establish a routine
With a return to a regular routine you might well be able to commit to a more consistent diet and exercise regime where scheduling workouts is a simpler affair
Your diary frees up
For many people, the autumn means fewer social engagements in the calendar which in turn means less distractions (and excuses!) from your goals and more time to keep yourself motivated.
Christmas is just around the corner
You might not like to think about it just yet, but Christmas is just a few weeks' away! Lots of people are eager to celebrate in style this year, so Christmas could be a great focus for achieving specific health and exercise goals – or the perfect way to reward yourself for staying on track!
Set yourself up for a better January
Before those New Year's Resolutions roll around, get stuck into healthy habits now while the weather is mild and the evenings are lighter, and you'll have more chance of sticking to your routine come January.
If you're struggling to start or resume a healthier routine, a personal trainer could provide just the motivation and accountability you need. Speak to our Wellness Team at the club to discuss the best options for you and how to get started. (link)
8 healthy recipes to try this autumn
Try out these healthy and nutritious recipes to get your diet on the right track this autumn. From soups to salads to stews, stay inspired with new recipes to try at home no matter what the weather.
Warm stilton salad
Autumn doesn't have to mean saying goodbye to salads. There's a huge range of hearty salads out there which don't skimp on flavour or substance. Give this delicious stilton salad a try while the days are still mild.
https://www.bbcgoodfood.com/recipes/warm-stilton-salad
Pork & apple stew with parsley & thyme dumplings
When the nights get cooler and a comforting meal is in order, pack in 3 of your 5 a day with this nourishing autumn stew seasoned with parsley and thyme.
https://www.bbcgoodfood.com/recipes/pork-apple-stew-parsley-thyme-dumplings
Leek & butter bean soup with crispy kale and bacon
Soups are a great and satisfying way to eat more vegetables in one sitting, as well as being easy to prepare. Put a few portions in the freezer for easy access to a healthy dinner on those busy days.
https://www.bbcgoodfood.com/recipes/leek-butter-bean-soup-crispy-kale-bacon
Sesame salmon, purple sprouting broccoli & sweet potato mash
For a dinner rich in protein, omega-3 and antioxidants, look no further than this wholesome sesame salmon recipe. It couldn't be easier to prepare, making it perfect for a mid-week family feast.
https://www.bbcgoodfood.com/recipes/sesame-salmon-purple-sprouting-broccoli-sweet-potato-mash
Vegan Shepherd's Pie
This hearty veggie pie doesn't compromise on flavour. Packed with vegetables and finished off with a zesty breadcrumbs, it's the perfect answer to a chilly autumn evening.
https://www.jamieoliver.com/recipes/vegetables-recipes/vegan-shepherd-s-pie/
Pumpkin soup
What better way to get into the Halloween spirit than with a warming bowl of pumpkin soup? This creamy and nutritious soup peppered with fennel seeds and chilli flakes will keep you full without compromising on flavour. If you can't get your hands on a pumpkin, this recipe also works well with butternut squash or sweet potato.
https://www.delicious.com.au/recipes/no-chop-pumpkin-soup/seblnp2r?r=recipes/collections/autumnrecipes&c=f3bf723a-05a7-487d-bd4b-5bc8af042ca9/autumn%20recipes%20you%27ll%20fall%20in%20love%20with
Curried cod
Try this low-calorie cod recipe packed with iron with a chickpea base for a simple mid-week supper.
https://www.bbcgoodfood.com/recipes/curried-cod
One-pot prawn and noodle stir fry
Prawns provide an excellent source of protein, vitamins and minerals. Give this easy prawn stir fry with leafy greens a go when you need a simple but nutritious supper.
https://realfood.tesco.com/recipes/one-pot-prawn-and-noodle-stir-fry.html